CLICK HERE FOR A FULLY-FUNCTIONAL DEMO OF THE SOFTWARE
Build mobile e-shops
Build online stores that are completely optimized and responsive across a wide range of end-user devices and screen resolutions. The Shopping Cart script provides an optimal shopping experience for mobile phones, tablets, PC and Mac.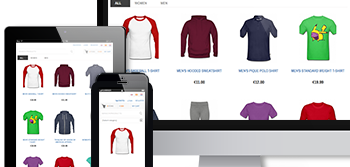 Multi-language support
Translate the online shopping cart into any language and add multiple languages on the front-end. You can edit all titles and script messages through the shopping cart administration page so any language is possible!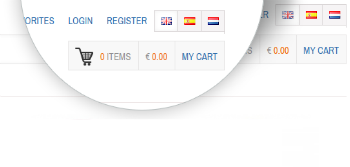 All is customisable
Customize your shopper's experience by editing the general options via the admin panel – date & time format, time zone, payment methods, customizes the checkout form, create email notifications and add multiple languages. Also customize every single aspect of the e-commerce script through CSS and PHP.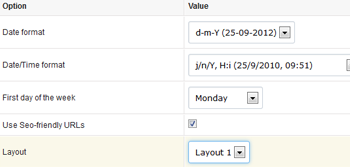 Front-end layouts
Blend the shopping cart script with your e-commerce website! Front-end layouts is completely responsive and optimized across a wide range of end-user devices and screen resolutions. There are 10 different color themes available.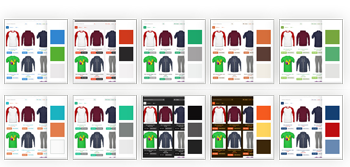 More ways to get cash!
In addition to the PayPal integration and the ability to collect credit card details, Shopping Cart script now incorporates three other ways to collect payments – Authorize.net, Bank Account information and Cash on delivery. Need to use another payment gateway? Contact us for a quote.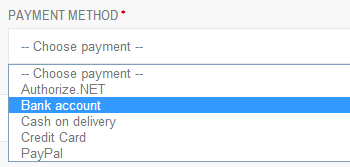 Product management
Add unlimited number of products and multilevel sub-categories, add custom attributes and extras, manage stock via a combination of item attributes (colors, sizes, etc.); you can set quantity, custom price and add unique images for each combination of item attributes.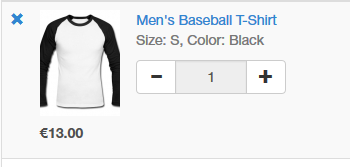 Custom attributes and extras
With our e-commerce script you can add custom product attributes, such as color, size and etc., as well as multiple or single extras (such as gift box or gift card extras).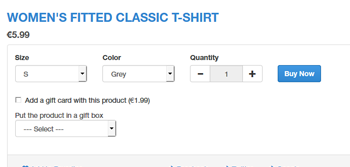 Similar and featured products
Make it easier for your shoppers to find what they are looking for – enhance product listings by making them featured or mark products of the same kind to show them as similar products.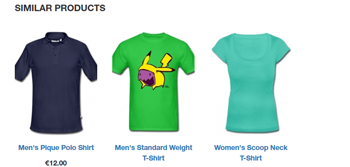 Let spiders crawl your e-shop
As good and easy your e-commerce website is, it will be nothing if your users can't find it online. Although the Shopping Cart is a javascript/Ajax app search engines can still crawl your product pages.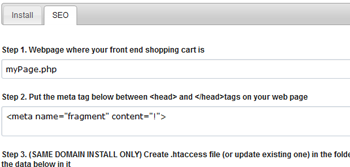 Use SEO friendly URLs
An essential step for making your online store reachable is to include SEO friendly URLs for your product pages. Simply check an option in the shopping cart admin page and you will have the product's name automatically included in the corresponding URL.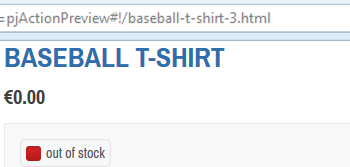 Easy checkout, automatic registration
Easy checkout page, automatic shipping and tax calculation and fulfillment, ability to automatically create user profiles with ordering. You've got all with our e-commerce script.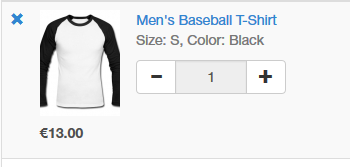 Digital products
Sell digital products as well. Mark product as digital and add files from your computer or path file so your shoppers can download the product after buying it. In addition, you can set link expiration date.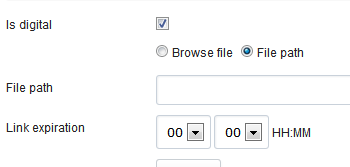 Promotion & discounts
Voucher system lets you manage promotions and discounts. The shopping cart administrator can add fixed or percentage discounts to all or specific products for any date or period.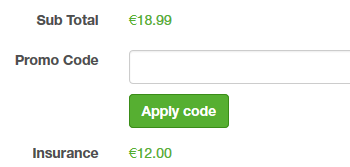 Social sharing and favorites
Users can recommend your products to their friends through social media or via personal recommendation. You have sharing buttons for Facebook, Twitter and Google +, send to a friend feature or add to favorites.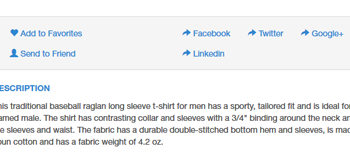 Invoicing
Our PHP Shopping Cart script has the ability to automatically create invoices for orders. Shopping cart administrator can configure invoices and create invoice templates with any company logo and attributes.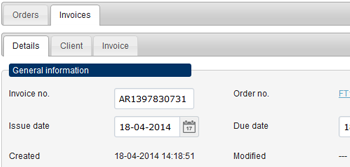 Shipping and tax calculation
Automatic shipping cost and tax calculation and fulfillment on the checkout page. As an administrator, you only need to fill shipping costs and tax percentage for each location, then let our e-commerce script handle the calculation.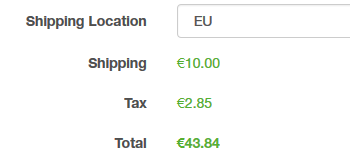 Client contacts management
A simple CRM module that integrates client contacts and keeps track of orders. Clients can manage general information and address book through their online profiles.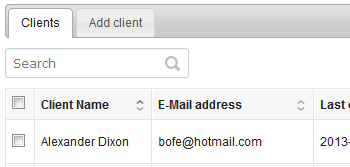 Advanced gallery controls
Advanced gallery controls and photo editing tools are available in the online shopping cart admin panel. Crop and resize images, add watermark or compress images directly from the admin panel.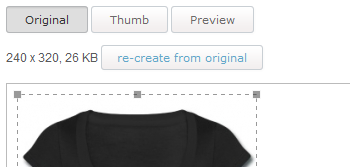 Shopping cart integration
Embedding the PHP shopping cart script is a matter of copying and pasting a few lines of code onto your web page. Installation code is cross browser so you can have the cart installed on one domain and used on another!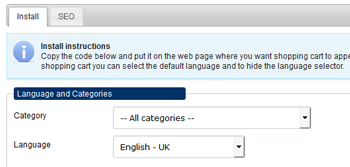 File and database backup
Prevent any loss of information by regularly performing a backup of your database and files. Log in as an administrator to the PHP Shopping Cart admin and perform the backup with just one click of a button.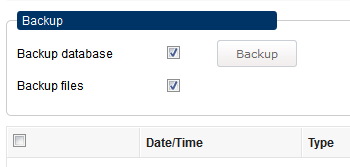 One Admin Centre
Using the one admin feature you can set up a single login screen for multiple scripts. Once enabled, you can use a drop-down menu to switch between the script admins.