WEBSITE PURCHASES
All purchased, interactive websites are for your own business use only and not for re-sale unless you sell your business along with it, using the same domain and business name. Our software installed within interactive websites are licensed for one domain only and cannot be used on any other. This includes, but is not limited to, future premium software, such as hotel and restaurant booking systems, other booking systems, eCommerce shopping carts etc. Unless software used can be freely distributed under the GPL, it must remain on your site and not transferred to any other.
Please note: We MUST have your content before we can setup your website. We do not provide content, such as your homepage text, terms and conditions, privacy policy etc. Until we have all of your information, we cannot finish setting up your website. It is up to you, the client who purchases any website, to make sure that your content is legal and correct.

If you purchase a standalone script, it will be installed and setup on your own website, it won't be delivered to you as a download. We will need your hosting log in details, and your host should have PHP and at least 1 MySQL database.
ENTIRE AGREEMENT; SERVICE AGREEMENT
BizWeb.Biz shall provide its Services to You (the Customer) under the Terms and conditions of this BizWeb.Biz Customer Agreement. The Agreement is intended to keep the integrity of both BizWeb.Biz and the Customer and to protect both parties from liability.
Along with the Order Form and any other documents or agreements explicitly specified in this Agreement, the Customer Agreement constitutes the whole act of convention between BizWeb.Biz and the Customer, thus being the most significant document of the newly-established relationship. In case that a court of competent jurisdiction considers that any of the Agreement's provisions is invalid, unenforceable, or void, the remaining ones will completely reserve their validity.
Customer's side of the Agreement could be presented by the following parties: an individual with personal demands, being over 18 years of age. BizWeb.Biz assumes no responsibility for the timeliness, deletion, failure to deliver or store any Customer communication or personalisation settings.
If any of BizWeb.Biz Services are used for the illegal purpose of SPAM or UCE, then they will be instantaneously terminated.
Unauthorized Access. BizWeb.Biz expressly bans the use of any BizWeb.Biz hardware or software hosted on a BizWeb.Biz server for trying to illegally access another hosted machine or network.
Each customer will be able to take advantage of the package he/she has purchased at the introductory price levels and with one and the same set of features in the course of the whole contract period. BizWeb.Biz reserves the right to introduce certain changes to the packages (in the shape of complementary services) to the benefit of customers.
PAYMENT AND REFUNDS
BizWeb.Biz Uses PayPal and credit card for fast and secure payments. Our site uses SSL technology so your data is safer as it's being transmitted. However, no website is 100% safe from hacking or data theft, so we advise that you act with caution when making purchases, and recommend that you do not store your credit card details on any site unless it's absolutely necessary. We do all we can to protect your data and will not share financial or any other details with any third party unless compelled by law.
You can request a refund within 3 days of purchase, provided we have not handed over the website to you. Payments are non-refundable once a website has been transferred to the purchaser's domain. Depending on demand, we may setup your website and/or software before the 3 days have passed.
Hosting and domain name payments are paid in advance of the service. For example, you need to pay for hosting by the month, and each payment needs to be made before your hosting can continue for the next month. We may charge a late payment fee if invoices are not paid on time. Domain names are paid annually in advance and are non-refundable. All illegal chargebacks will be followed up with a debt-collection agency and a complaint to your bank or credit card provider. These actions can tarnish your credit record.
ACCOUNT FUNDS
Potential buyers have the option to top-up their account if they can't afford to pay the full price all at once. This option is used at entirely your own risk. We will hold the funds for you until you have enough, or request them back (if they have not already been used to purchase one of our services). These funds can be used as full or part-payment on any of the services we offer. We are not a bank and do not offer banking services, this is just another payment option.
WARRANTIES AND REPRESENTATIONS
BizWeb.Biz provides hosting services on an "as is" and "as available" basis without warranties or representations for its offering. The company bears no responsibility for connection problems, in cases when customers' accessing BizWeb.Biz confronts with service interruption issues.
NO UNLAWFUL OR PROHIBITED USE
As a condition of your use of the BizWeb.Biz Services, you will not use the BizWeb.Biz Services for any purpose that is unlawful or prohibited by these terms, conditions, and notices. You may not attempt to gain unauthorized access to any BizWeb.Biz Services, other accounts, computer systems or networks connected to any BizWeb.Biz Services, through hacking, password mining or any other means. You may not obtain or attempt to obtain any materials or information through any means not intentionally made available through the BizWeb.Biz Services.
BizWeb.Biz reserves the right at all times to disclose any information as BizWeb.Biz deems necessary to satisfy any applicable law, regulation, legal process or governmental request, or to edit, refuse to post or to remove any information or materials, in whole or in part, in the sole discretion of BizWeb.Biz.
BizWeb.Biz is within the capacity to refuse service to unlawful parties. BizWeb.Biz servers can be used explicitly for legal purposes only and each attempt for taking indecent advantage of the servers inconsistent with the rules will be immediately rejected. In this light, BizWeb.Biz expressly forbids any breach of International or Local regulation, including, but is not limited to the transmission of:
copyrighted material, material legally judged to be threatening or obscene and material protected by trade secrets.
BizWeb.Biz management will thoroughly scrutinize any of the received orders and decide to their own discretion which of them do not comply with the officially stated requirements for use of the company's servers. BizWeb.Biz service CANNOT be used for the propagation, distribution, housing, processing, storing, or handling in any way of lewd, obscene, adult OR pornographic material, or any other material which is considered impermissible by the company including, but not limited to – pornography, adult materials, satanic materials, gambling, drugs weapons, and any other materials of an adult or inappropriate nature. Paying for a website is by no means a guarantee that we will set up said website. We will refuse any request without explanation or notice and will refund any payment made towards such.
THIRD PARTY
Any dealings with third parties (including advertisers) included within the BizWeb.Biz Services or participation in promotions, including the delivery of and the payment for goods and services, and any other terms, conditions, warranties or representations associated with such dealings or promotions, are solely between you and the advertiser or other third party. BizWeb.Biz shall not be responsible or liable for any part of any such dealings or promotions.
TERMINATION
You agree that BizWeb.Biz, in its sole discretion, may terminate your password, account (or any part thereof) or use of the Service, and remove and discard any Content within the Service if you violate these terms.
SERVICE DENIAL
BizWeb.Biz reserves the right to reject its service and terminate this agreement for a certain period of time or indefinitely upon customers' failure to pay or in the case of fraudulent chargebacks. The customer then is considered a debtor to BizWeb.Biz and liable for reasonable interest and collection fees.
YOUR RESPONSIBILITIES
You are solely responsible for the content of your websites.
In consideration of your use of the Service, you agree to:
Provide true, accurate, current and complete information about yourself as prompted by the registration form of the Service. You also agree to provide whatever content we request as required to setup your website. This includes, but us not limited to, page content, terms and conditions, privacy policy, pricing information, images etc.
Maintain and promptly inform us to update Registration Data to keep it true, accurate, current and complete. If you provide any information that is untrue, inaccurate, not current or incomplete, or BizWeb.Biz has reasonable grounds to suspect that such information is untrue, inaccurate, not current or incomplete, BizWeb.Biz has the right to suspend or terminate your account and refuse any and all current or future use of the Service (or any portion thereof).
When signing up for an account with BizWeb.Biz, each customer agrees to submit correct and up-to-date contact details, meaning that when introducing any changes to this information, he/she is obliged to notify BizWeb.Biz in the course of a 10-business-day period after the changes become valid. The introduction of changes should be done online through customer's Control Panel, not via e-mail. This requirement is also in force for BizWeb.Biz – customers will always be aware of any contact information changes that the company places within its website. This way, a flawless communication process between both sides is guaranteed.
Any Customer in violation of system or network security is subject to criminal and civil liability, as well as immediate account termination. Examples include, but are not limited to the following: Unauthorized access, use, probe, or scan of a systems security or authentication measures, data or traffic. Interference with service to any user, host or network including, without limitation, e-mail bombing, flooding deliberate attempts to overload a system and broadcast attacks. Forging of any TCP/IP packet header or any part of the header information in an e-mail or newsgroup posting.
Harm to BizWeb.Biz Servers – any attempts for doing harm to a server or customer of BizWeb.Biz Services are explicitly banned
Acceptable Use of Services / Acceptable Access to Services – BizWeb.Biz will immediately and resolutely react to any attempt of use of an Internet account or computer by a BizWeb.Biz customer unauthorized by the account or computer owner. Such attempts include "Internet scamming" (tricking other people into releasing their passwords and etc.), password robbery, security hole scanning etc. It DOES NOT matter whether the attacked account or computer belongs or not to BizWeb.Biz Services, the fraud will be subject to actions based on the very nature of the attack which could be a warning, an account suspension or cancellation and civil or criminal legal action.
Customer agrees not to publish on or over its account or this website any information, software or other content, which violates or infringes upon the rights of any others or which knowingly contravenes the laws of any jurisdiction in which such content is generally accessible.
BizWeb.Biz does NOT allow or create sites that provide any content, points of distribution, or 'links' to sites that:
infringe on any third party's intellectual property or proprietary rights, or rights of publicity or privacy
violate any law, statute, ordinance or regulation
are defamatory, trade libelous, threatening, unlawfully harassing, abusive, pornographic or obscene
contain viruses, Trojan horses, worms, time bombs, cancelbots, corrupted files, or any other similar software or programs that may damage the operation of another's computer or property of another
contain Pirated or Hacking / Phreaking Software (Warez)- Any software that is copyrighted and not freely available for distribution without cost. ROMs, ROM Emulators and Mpeg Layer 3 files (MP3) all fall under this jurisdiction
have Adult Sites (content) – Any erotic or pornographic material, links to adult sites, or advertisements of adult sites, sites that include images of minors or other people without written and signed consent from such. We reserve the right to refuse to place or allow any content without notice or explanation.
CUSTOMER WEBSITE; E-COMMERCE; CUSTOMER WARRANTIES/GUARANTIES
When buying a website via BizWeb.Biz, customers agree to be fully responsible for the development, operation and maintenance of their web site, online store and e-commerce activities within that space. Each customer is in charge of all the products and services as well as of all contents and materials appearing online, including:
the accuracy and relevance of Customer Content and content and material showcased in its store or on its products
certainty that the Customer Content and content and materials appearing in its store or on its products do not violate or infringe upon the rights of any person
certainty that the Customer Content and the content and materials appearing in his/her store or on his/her products are not calumnious or somehow illegal. Customer is the only one in charge of approving, processing and filling customer orders and of taking care of customer requests or complaints. Customer is the one in charge of the payment or satisfaction of any and all taxes related to his/her web site and online store.
Customer bears the responsibility for ensuring the security and confidentiality of any customer data (including, without limitation, customer credit card numbers) that he/she may receive in connection with his/her web site or online store.
Each Customer guarantees to BizWeb.Biz that he/she owns or possesses the right to use the Customer Content and its material, including all text, graphics, sound, music, video, programming, scripts and applets. Each Customer warrants to BizWeb.Biz that the use, reproduction, propagation and transmission of the Customer Content and any information and materials contained inside do not, and will not:
infringe or abuse any copyright, patent, trademark, trade secret or any other proprietary right of a third party
break any criminal laws or manifest false advertising, unfair competition, vilification, privacy intrusion; violate a right of publicity or violate any other law or regulation. Each Customer empowers BizWeb.Biz to reproduce, copy, use and propagate all and any part of the Customer Content for ensuring and operating the Services. BizWeb.Biz is granted the right to assess the extent these operations need to be done.
TORTUROUS CONDUCT
Any case of indecent treatment towards a BizWeb.Biz employee will be considered inappropriate. Each Customer is anticipated to conduct a professionally mannered communication with BizWeb.Biz employees regarding any requests for help through e-mail or by means of the Ticket Desk Support System. Each Customer should avoid applying any forms of written emotional outburst or cursing. Any attempts of deliberately undermining behavior will be interpreted as a breach of this TOS.
Other acts of treatment towards BizWeb.Biz employees that will be considered as unacceptable include any verbal, oral, written or delivered by a second party threats addressing BizWeb.Biz or any of its employees, partners, equipment, and concerns. Any forms of such threats will be interpreted as a breach of this TOS. BizWeb.Biz keeps the right to assess which behaviour will be treated as a breach of this TOS and to give no refunds to the users whose accounts have been suspended for violating the aforementioned rules.
SPAMMING IS PROHIBITED
We will determine in our sole discretion whether any of the messages you send are spam. For your information, spamming generally includes, but is not limited to:
the sending of unsolicited messages in bulk, or the sending of unsolicited e-mails, which provoke complaints from recipients
the sending of junk mail
the use of distribution lists that include people who have not given specific permission to be included in such a distribution process
posting commercial ads to USENET newsgroups that do not permit it
posting articles containing binary encoded data to non-binary newsgroups
excessive and repeated posting of off-topic messages to newsgroups or forums.
excessive and repeated cross-posting
e-mail harassment of another Internet Customer or Customers, including but not limited to, transmitting any threatening, libelous or obscene material, or material of any nature which could be deemed to be offensive
the e-mailing of age-inappropriate communications or content to anyone under the age of 18
"Spamming" is considered as explicit misuse of ethical principles and will be interpreted as a violation of them
The maximum number of allowed e-mail messages sent per day is 500. There are no exceptions to this rule. Every customer who is sending more than 500 e-mail messages per day needs a dedicated server and cannot use a shared hosting account.
NEWS RELEASES
Forward Looking Statements: these refer to any predications within this website that are not based on objective facts and express expectations with regard to forthcoming events. Such statements cannot be treated as reality-based because it is possible that they happen to deviate from actual circumstances. Forward Looking Statements can be recognized by the availability of indicative words such as "believes", anticipates," "plans," "may," "hopes," "can," "will," "expects," "is designed to," "with the intent," "potential". However, their availability is not a compulsory requirement for a forward-looking statement to be treated as such.
FORCE MAJEURE CIRCUMSTANCES
BizWeb.Biz will be in an off-liability position as regards the failure or delay in doing its professional duties in consequence of circumstances beyond its control. Such circumstances could be provoked by acts of any governmental body, war, rebellion, sabotage, embargo, fire, flood, strike or other labor disturbance, interruption of or delay in transportation, unavailability of, interruption or delay in telecommunications or third party services (including DNS propagation), failure of third party software or hardware or inability to obtain raw materials, supplies or power used in or equipment needed for provisioning of the Services.
This agreement constitutes the whole act of convention between the parties with regard to the agreement signed between them. It is not subject to any amendments, modifications, or any other alterations with the exception of changes introduced through a written instrument that is signed by the party to be charged.
This Agreement shall be interpreted in consistence with the laws of the United Kingdom.
This Agreement shall be in force and effect entirely to the benefit of the parties hereto and their respective heirs, executors, administrators, successors and assigns. – The captions and headings contained in this TOS are aimed at facilitating the text comprehension. They are not a part of the very Agreement, and shall not limit or construe the provision they refer to. – This Agreement may be executed in counterparts, which will be considered as original.
COPYRIGHTS & PIRACY
Copyrighted material must not be placed on accounts without the permission of the copyright owners or people that are specifically authorized by the copyright owners. Only copyright owners or people specifically authorized by them may upload copyrighted material to the account.
Upon our receipt of a notice of a claimed copyright infringement containing the above information, after confirmation we will promptly remove the allegedly infringing material from the Services and carry out further procedures if necessary. We will assume no liability to any Customer of the Services for the removal of any such material.
Please report any violations of the Terms of Service to admin@bizweb.biz
At BizWeb.Biz, your privacy is our priority. We are committed to protecting your privacy at all times, in all situations. The information we collect about you when you become a member is used to process your orders and to provide a more personalized experience on our site. Our payment processors use a 128 bit encrypted SSL to increase the security of our customer's information. However, we, BizWeb.Biz, do not guarantee complete security on stored information.
Comments and Posts
Any pubic comments and posts you make on this website means you relinquish ownership of such content, and these will not be deleted with your account. Content is publicly viewable and as such cannot be 'taken back', so please take care that what you post is something you do not mind being public forever.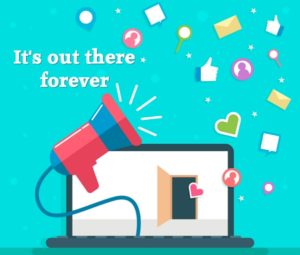 If you submit anything via BizWeb.Biz or to it's forums, you grant the owner(s) of BizWeb.Biz a perpetual, nonexclusive, world-wide, royalty free, sub-licensable license to everything you submit, which includes without limitation the right for the owner(s) BizWeb.Biz or any successor in interest or third party the owner(s) of BizWeb.Biz designates, to use, copy, transmit, excerpt, publish, distribute, publicly display, publicly perform, create derivative works of, host, index, cache, tag, encode, modify and adapt (including without limitation the right to adapt to streaming, downloading, broadcast, mobile, digital, thumbnail, scanning or other technologies) in any form or media now known or hereinafter developed, anything submitted by you. You acknowledge that any submissions you make may be edited, removed, modified, published, transmitted, and displayed by BizWeb.Biz, its owner(s), successors and/or assigns and you waive any rights you may have in having the material altered or changed in a manner not agreeable to you.
Any post or comment you make may be picked up and distributed by search engines, other members and the general public, so this information should be considered 'out there forever'. This is common practice among WordPress and forum websites.
How Do We Use the Information We Collect?
When you become a BizWeb.Biz member, we ask you to fill out a form that requests your name, address and e-mail address as well as other details. BizWeb.Biz will NOT share data with anyone else unless compelled by law.
Your name and address information is used solely to process orders unless your prior consent is given. Without your consent, this information will NEVER be sold, given, rented or traded to others for purposes other than order fulfillment. If you sign up for any of our newsletters, or ask to be kept updated about special offers, services etc., then you will receive emails from us, but you may unsubscribe at any time.
Your demographic information (gender, date of birth, etc.) will be used for several security purposes, to ensure you are who you say you are and in fact you are paying with your credit cards and not someone using your stolen credit cards.
Contact & Communication
Users contacting this website and/or its owners do so at their own discretion and provide any such personal details requested at their own risk. Your personal information is kept private and stored securely until a time it is no longer required or has no use, as detailed in the Data Protection Act 1998. Every effort has been made to ensure a safe and secure form to email submission process but advise users using such form to email processes that they do so at their own risk.
This website and its owners use any information submitted to provide you with further information about the products / services they offer or to assist you in answering any questions or queries you may have submitted. This includes using your details to subscribe you to any email newsletter program the website operates but only if this was made clear to you and your express permission was granted when submitting any form to email process. Or whereby you the consumer have previously purchased from or inquired about purchasing from the company a product or service that the email newsletter relates to. This is by no means an entire list of your user rights in regard to receiving email marketing material. Your details are not passed on to any third parties.
Email Newsletter
This website operates an email newsletter program, used to inform subscribers about products and services supplied by this website. Users can subscribe through an online automated process should they wish to do so but do so at their own discretion. Some subscriptions may be manually processed through prior written agreement with the user.
Subscriptions are taken in compliance with UK Spam Laws detailed in the Privacy and Electronic Communications Regulations 2003. All personal details relating to subscriptions are held securely and in accordance with the Data Protection Act 1998. No personal details are passed on to third parties nor shared with companies / people outside of the company that operates this website. Under the Data Protection Act 1998 you may request a copy of personal information held about you by this website's email newsletter program.
In compliance with UK Spam Laws and the Privacy and Electronic Communications Regulations 2003 subscribers are given the opportunity to un-subscribe at any time through an automated system. This process is detailed at the footer of each email campaign. If an automated un-subscription system is unavailable clear instructions on how to un-subscribe will by detailed instead.
External Links
Although this website only looks to include quality, safe and relevant external links, users are advised adopt a policy of caution before clicking any external web links mentioned throughout this website.
The owners of this website cannot guarantee or verify the contents of any externally linked website despite their best efforts. Users should therefore note they click on external links at their own risk and this website and its owners cannot be held liable for any damages or implications caused by visiting any external links mentioned.
Social Media Platforms
Communication, engagement and actions taken through external social media platforms that this website and its owners participate on are custom to the terms and conditions as well as the privacy policies held with each social media platform respectively.
Users are advised to use social media platforms wisely and communicate / engage upon them with due care and caution in regard to their own privacy and personal details. This website nor its owners will ever ask for personal or sensitive information through social media platforms and encourage users wishing to discuss sensitive details to contact them through primary communication channels such as by telephone or email.
This website may use social sharing buttons which help share web content directly from web pages to the social media platform in question. Users are advised before using such social sharing buttons that they do so at their own discretion and note that the social media platform may track and save your request to share a web page respectively through your social media platform account.
Shortened Links in Social Media
This website and its owners through their social media platform accounts may share web links to relevant web pages. By default some social media platforms shorten lengthy urls [web addresses].
Users are advised to take caution and good judgement before clicking any shortened urls published on social media platforms by this website and its owners. Despite the best efforts to ensure only genuine urls are published many social media platforms are prone to spam and hacking and therefore this website and its owners cannot be held liable for any damages or implications caused by visiting any shortened links.
Resources & Further Information
Our Use of Cookies
Cookies are pieces of information that your browser stores on your computer's hard drive which identify you when you enter. We may use session cookies to provide a seamless experience on the site, particularly so you can log in to your account and stay logged in. If you have set your browser to reject cookies, our site will not identify you when you enter and you will need to manually type in your ID and password. If you are worried about cookies, which are mostly harmless, you can set your browser to delete them automatically once your browser is closed. The vast majority of websites use cookies.
Google Analytics
We use Google Analytics to collect information about visitor behaviour on our website. Google Analytics stores information about what pages you visit, how long you are on the site, how you got here and what you click on. This Analytics data is collected via a JavaScript tag in the pages of our site and is not tied to personally identifiable information.We therefore do not collect or store your personal information (e.g. your name or address) so this information cannot be used to identify who you are. We have turned on Google Analytics Demographics and Interest Reporting to get an idea of our demographics and users' interests. Click here to opt-out of Google Analytics. .
WordPress
Our websites runs the popular WordPress CMS and cookies are used to store basic data on your interactions with WordPress, and whether you have logged into WordPress. We use a session cookie to remember your log-in for you if you are a registered user and we deem these as being strictly necessary to the working of the website. If these are disabled then various functionality on the site will be broken.
More information on session cookies and what they are used for at http://www.allaboutcookies.org/cookies/session-cookies-used-for.html
Third Party Cookies
These are cookies set on your machine by external websites whose services are used on this site. Cookies of this type are the sharing buttons across the site allow visitors to share content onto social networks. Cookies are currently set by sites such as, but not limited to, Twitter, Facebook, Google+, GitHub and Pinterest. In order to implement these buttons, and connect them to the relevant social networks and external sites, there are scripts from domains outside of our website. You should be aware that these sites are likely to be collecting information about what you are doing all around the internet, including on this website. If you'd like information on how to disable companies tracking your web use, click here.
Site Security

All BizWeb.Biz employees take your personal information very seriously. All employees must learn and obey our security policies. Access to member personal information is limited to key management personnel and our member services department. The information is ID and password protected. Our site is protected with an SSL certificate for customer safety.
Correcting/Updating Your Personal Information
After becoming a BizWeb.Biz subscriber you may correct/update your personal information at any time. The changes you make will be reflected in our databases instantly. If you wish to deactivate or transfer your account, you may contact us through your 'Account' section, or the 'Contact Us' section by submitting a support ticket.
Links To Other Sites
This Web site contains links to other Web sites. Please note that when you click on one of these links, you may be leaving the BizWeb.Biz site and entering another Web site. These sites may independently collect or request information about you and we encourage you to read the privacy statements of these linked sites as their privacy policy may differ from ours.
Communication
From time to time we may send out email messages alerting you that products are available, to remind you about providing feedback or for promotional offers. In addition, you will receive communication from us 1) if you contact us for a particular reason, 2) to receive your orders, or 3) we need to contact you for administrative purposes such as winning a contest. Administrative e-mails will not contain promotional materials. If you choose to receive our News Letters, they may contain promotional materials from BizWeb.Biz and their sponsors. You may unsubscribe from newsletters at any time.
Legal Disclaimer
Though we make every effort to preserve user privacy, we may need to disclose personal information when required by law wherein we have a good-faith belief that such action is necessary to comply with a current judicial proceeding, a court order or legal process served on our Web site
Supplementation
We may correct or supplement your address information with standardized postal representation in order to ensure that your orders are delivered. We do this since we want to make sure that our members receive the order and to lower costs associated with our programs.
Contests & Surveys
Periodically, contests and surveys are run on our site. Sometimes contests & surveys are sponsored by our customers or outside agencies. To enter these contests you need only to enter your ID and password and your entry. At the time of entry, you may decide if you wish to have your first name and state posted on our site if you are the winner. Winner's names are NEVER shared with our customers without their consent.
Your Feedback is Always Welcome
We welcome your comments and questions about our privacy policy – or anything else you might want to talk about.